Special Events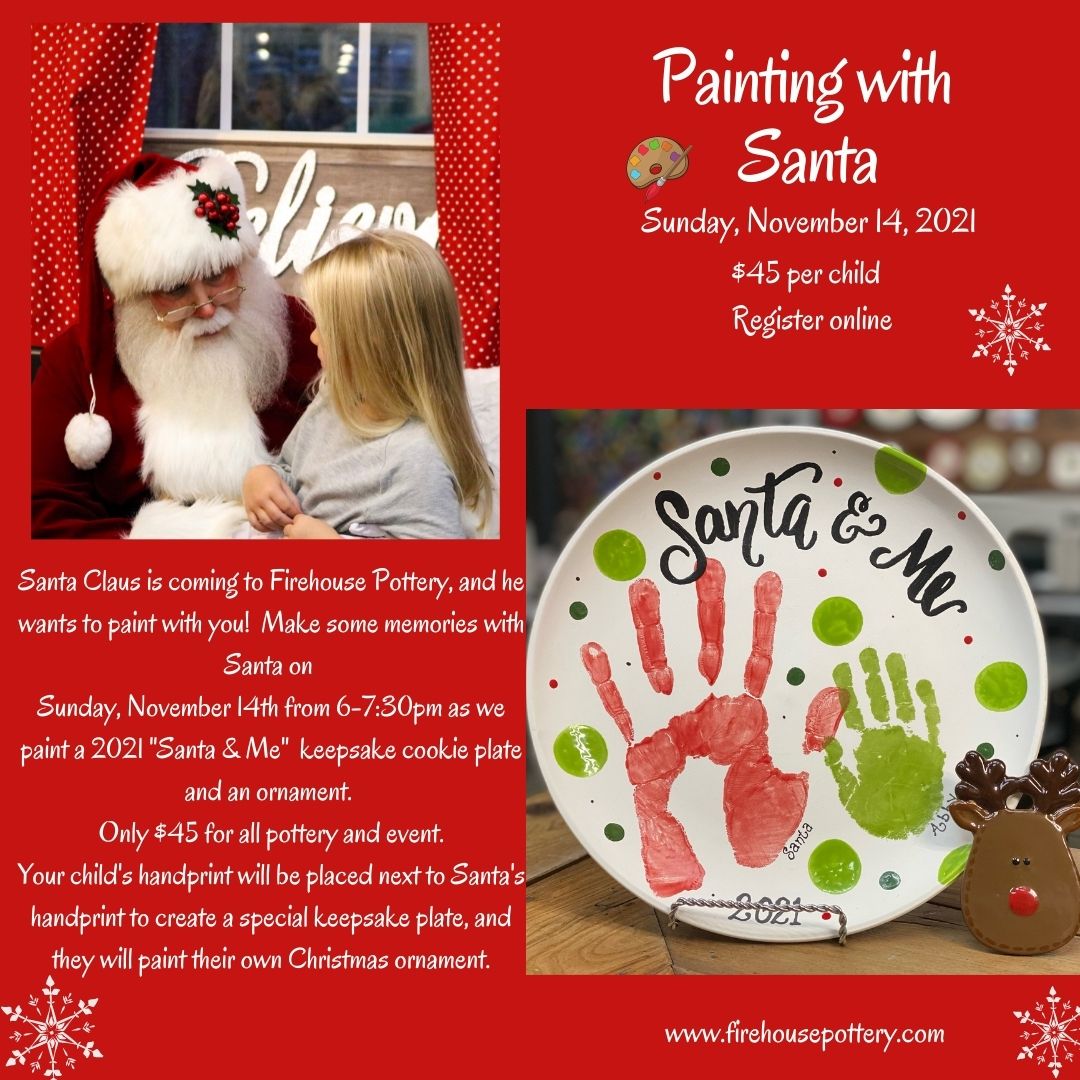 Santa Claus is coming to Firehouse Pottery, and he wants to paint with you!
Join us for an evening of fun activities and create memories with Santa onSunday, November 14th from 6-7:30pm. We'll paint your child's handprint painted next to Santa's handprint on a custom 2021 "Santa & Me" keepsake Cookies for Santa plate. Your child will also paint their own 2021 edition ornament. We'll write letters to Santa, and everyone will have their own special time to visit with Santa. We do all the design work on your plate. You'll just enjoy the event.
The event is Sunday, November 14, 2021 from 6-7:30pm. The cost is $45/child. This includes a custom plate, ornament, activities and visit with Santa.
Details:
Space is limited. Parents can accompany each child. Seating is limited to registered painters.
Each child in attendance must be registered for the event.
Only one handprint per plate.
Register Online:
https://us.partywirks.com/storefront_express/main/vendor/firehouse_pottery/15/824/5937?package=824